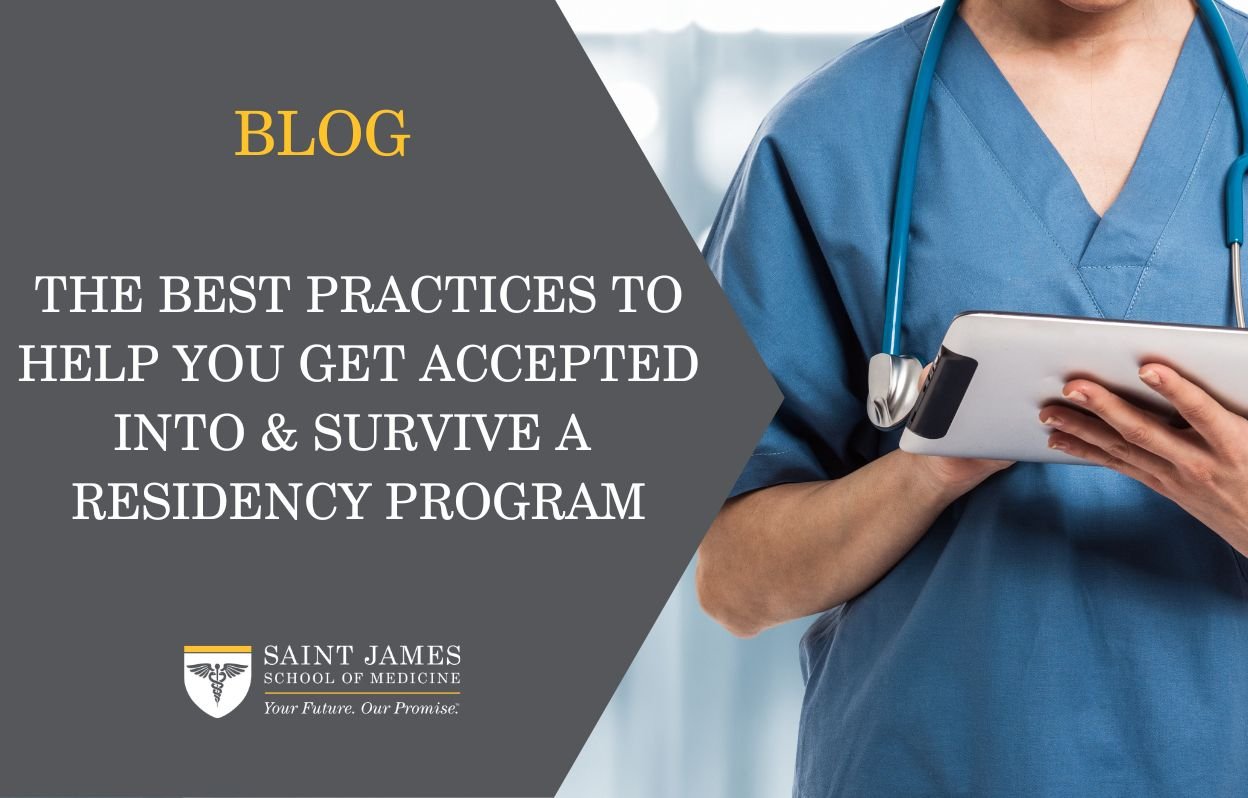 Med school provides many challenges for students, including late nights of studying, extracurricular activities to boost career opportunities, and for many students, holding down a part-time job. As difficult as med school can be, the real challenge is surviving your residency program.
A residency program is where students receive hands-on training by working in a clinic, hospital, or another medical facility. Students also explore their specialized fields of medicine. Depending on the residency program, it can last between three to seven years.
We sat down with special guest Dr. Padmini Bhadriraju to discuss the best practices you can use to survive your residency program.
About Special Guest: Dr. Padmini Bhadriraju
Dr. Padmini Bhadriraju is originally from South India, where he studied medicine under the name of Pradesh. He comes from a long line of doctors, and in 2001, he moved to Michigan, where he completed his residency.
Following his residency completion, Dr. Padmini Bhadriraju moved to Texas, where he now runs a private practice and works as CMO for hospitals in the area.
Through his experience of running a practice and being a CMO, Dr. Padmini Bhadriraju has plenty of experience working with students in residency programs. We asked Dr. Padmini Bhadriraju to detail five best practices for surviving a residency program after med school. Here's what he gave us:
1. Communication Skills, Empathy, and Attitude
Going through med school and getting accepted into a residency program takes time, effort, and commitment. Everyone in a residency program has vast amounts of medical knowledge due to their years of studying and training.
However, Dr. Padmini Bhadriraju acknowledges that you need more than knowledge to survive a residency program. You need practical communication skills and empathy for your co-workers and patients. Your overall attitude is also essential for excelling.
The right attitude showcases your enthusiasm for your career. Of course, having enough time to read is vital for studying and maintaining good grades. However, developing your bedside manner will help you throughout your professional career.
Dr. Padmini Bhadriraju prefers working with professionals that offer more than book knowledge or are just good in one area. The way a physician acts toward their patients can significantly affect their recovery.
Patients trust their doctors to provide the best care possible, and the right attitude can instill that trust. You should be confident that you know your stuff while still being willing to learn more.
2. The Willingness to Commit to a Life-Long Career
The passion for committing to a life-long career in medicine is another essential trait for surviving your residency program. When students first interview for residency programs, people like Dr. Padmini Bhadriraju look for who's in it for the long run.
Individuals that showcase a passion for their job and remain confident in their work ethic are far more likely to succeed. Of course, working in the medical field presents several challenges and can be very time-consuming.
Choosing to be a physician isn't just a career choice; it is also a life choice. Showing you care about your rotations and patients goes a long way.
3. Having the Right Personal Statement During the Residency Interview
Having a personal statement is crucial to a successful residency interview. A personal statement highlights who you are and what skills you bring to the table. However, many students applying for a residency program are worried about not standing out.
You don't necessarily need the most impressive resume to show your worth. Instead, your personal statement can help you leverage your current experiences.
For example, if you drove Uber to make ends meet during school, this can showcase how hard of a worker you are. Additionally, you can highlight how dealing with angry customers helps you prepare for dealing with patients.
4. Apply to as Many Residency Programs as Possible
To get accepted into a residency program, students should apply to as many programs as possible. Instead of aiming for one or two programs, try your luck with several. Additionally, remember to update your personal statement for each application.
5. Have a Positive Mindset
Applying to and surviving your residency program can be highly stressful. Besides your day-to-day tasks, you'll see many patients dealing with different medical issues. A patient you connected with one day could be gone the next.
Everyone has bad days, but when you're a physician, it's crucial not to let that interfere with your care. A positive mindset is essential for providing adequate care. You should also explore time management skills and look for ways to improve.
Learn More About Residency Programs Today
Applying to and surviving a residency program starts with exploring different programs. At Saint James School of Medicine, we provide many resources for med school students.
Learn more about the careers in medicine and about our medical program, as well as the keys to success by calling us at 847-375-0543!