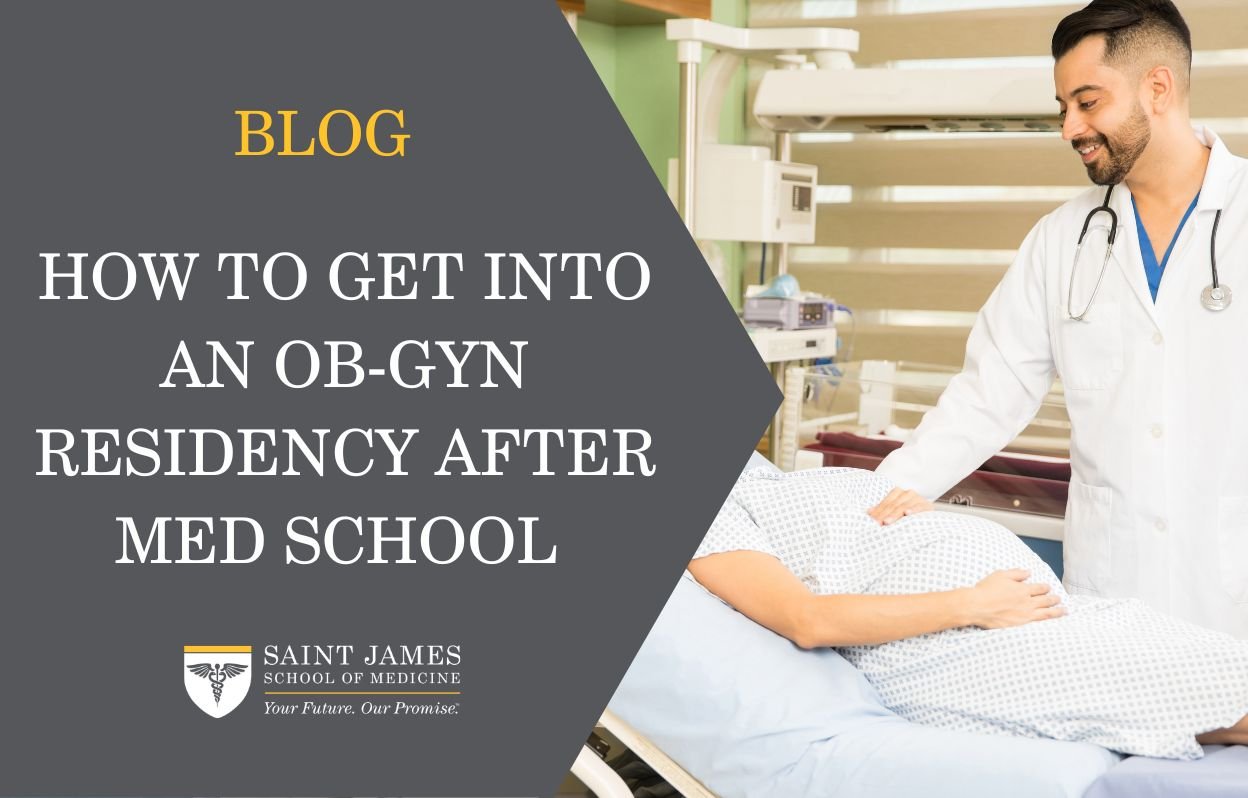 Obstetricians and gynecologists are critical providers of women's healthcare. OBGYNs care for women from adolescence through menopause. Although they are most often associated with obstetric care, which includes prenatal care, labor and delivery, and postpartum care, gynecologists specialize in other reproductive conditions.
Women visit their OBGYNS for a wide range of issues, including family planning (i.e., birth control and intrauterine devices), infertility, hormone issues, cancer, severe hypertension during pregnancy, and more.
Becoming a gynecologist requires completing four years of medical school and a post-graduate residency. Every med school grad would agree that finding a residency is a challenging and often overwhelming experience. However, understanding the process and knowing how to make yourself stand out as a candidate can help you land the best residency to pursue your career as a gynecologist and even find potential private practices.
Be Strategic in Your Approach
With so many residency programs to potentially match with, selecting the ones you're most interested in can feel overwhelming. To make the best use of your time and resources, take a strategic approach to narrow your selections. Although applying to multiple programs increases your chances of matching, the application fees can add up to thousands of dollars, not to mention the time investment required for writing personal statements, interviews, and other activities.
As you consider programs, evaluate them based on factors like location and visa requirements (if you're a foreign student). Some programs only accept American citizens or individuals with green cards and won't sponsor residents for a visa during their residency.
Instead of spending time applying to programs that aren't a great fit, focus your energy on those that meet your preferences and are the most likely matches. Stay organized, and use a spreadsheet program to keep track of your application submissions, deadlines, and appointments.
Don't treat the process like an application to another educational program. Treat it like a job hunt, and put effort into networking, following up, and finding new ways to stand out.
Put Time Into Your Personal Statement
Your personal statement is the most important part of your application package. It is your chance to show program directors who you are, what you can bring to the program, and why you are passionate about becoming an OBGYN.
Expect to spend at least two to three months writing and perfecting your essay, focusing on what makes you different from other applicants. It may not be easy, but often, the statement is the deciding factor in whether you even get an interview or move to the next stage of the matching process. So, avoid rushing and trying to write a compelling essay a few days before the deadline.
While working with a service that writes personal statements for med school students applying to residency programs may be tempting, this is rarely effective. Some individuals, such as those with limited language or writing proficiency, may benefit from a helping hand with the personal statement. However, statements produced by commercial companies often lack the personal insights program directors seek.
Remember, they often have hundreds or even thousands of statements to read, so make yourself as interesting as possible so they want to get to know you better. Spending more time perfecting the essay and incorporating your voice and story is more likely to result in interviews and, ultimately, a residency match.
Customize Your Application Materials
Residency program directors recognize you're applying to several programs but want to know what draws you to theirs. This means customizing your application materials, particularly the personal statement and recommendations, to the individual program. You don't necessarily need to write a different personal statement for every application, but including several paragraphs detailing your interest in a specific program — being sure to mention it by name — can help set you apart.
Targeting your recommendations can also help you customize your application. OBGYN residency programs use the Standard Letter of Evaluation, which your references complete and submit directly to the program. However, you can still request letters of recommendation to submit as well.
If you can, choose letters from individuals in clinical practices near the program. This shows that you're known and respected in the region.
Focus on the OBGYN Specialty
Even if you're thinking about applying to other specialties, do not let on that you're doing so in your application. It's critical to show that you're passionate about OBGYN and not reveal that you are considering opportunities in other specialties, like internal medicine or family medicine.
In addition, try not to include anything in your personal statement or application that could indicate your interest in another specialty. Residency programs want only the most enthusiastic and committed students, so your application needs to show that passion.
Learn More About Becoming an OBGYN
If you are considering med school, call our team at Saint James School of Medicine at 800-542-1553.
https://www.sjsm.org/